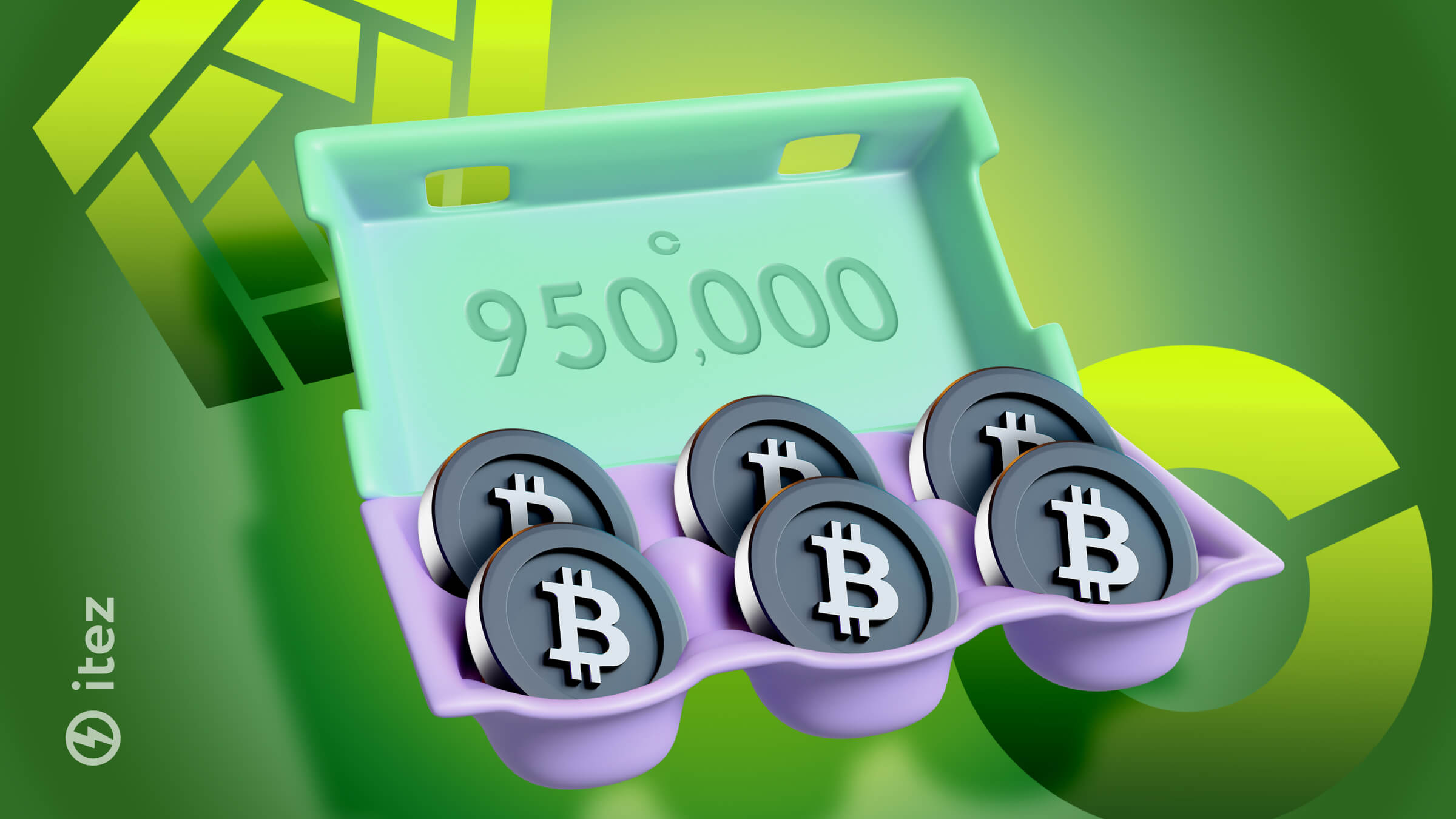 On September 22, Arkham Intelligence reported that Coinbase wallets hold nearly 950,000 Bitcoins, which accounts for about 5% of the current BTC supply. This fact leads to both confidence in Coinbase as a major crypto exchange and concerns about decentralisation in the crypto space.
Arkham Intelligence is a platform dedicated to de-anonymizing and tracking the cryptocurrency wallets of high-profile individuals and companies. Its users can make their own lists of wallets and keep track of their activity in a convenient way. Recently, Arkham's research shed light on Trump's crypto holdings.

How many Bitcoins Coinbase possesses
According to Arkham, Coinbase's wallets collectively store approximately 947,000 Bitcoins. This data was derived from the analysis of 36 million transactions related to the exchange's top-ups that are visible on the blockchain.
Almost 5% of the total supply is concentrated on Coinbase wallets. According to CoinMarketCap, the current Bitcoin supply is 19,495,475.
One of the largest Coinbase's wallets holds about 10,000 Bitcoins. The number of wallets and the connections between them look mesmerising – take a look at the picture below.
On the one hand, this is an indicator of trust in the exchange. Many people and companies are willing to store their Bitcoins in Coinbase's wallets. On the other hand, Bitcoin was created for people to store it in their wallets and be responsible for their own funds. This kind of concentration of funds is not in line with the idea of decentralisation.
Storing funds on exchanges has its pros and cons. Read our guide on how to store cryptocurrencies and stay safe.

Who else is also a major Bitcoin holder
With its sustainable holdings, Coinbase now stands as the top holder of Bitcoin. It is worth noting that, based on the exchange's financial statements, there may be thousands more Bitcoins on its balance sheet to be found.
In a similar league of major Bitcoin holders is Satoshi Nakomoto, the anonymous creator or group of creators of the first cryptocurrency. During the early days of Bitcoin, Nakamoto actively mined BTC to protect the network from the "51% attack".
A 51% attack is a potential vulnerability in the Bitcoin blockchain where an individual or entity controlling over 51% of the network's computing power could single-handedly manipulate the blockchain's state. You can read more about this in our article about Bitcoin.
While Satoshi Nakomoto's wallets are unknown due to their anonymity, various studies have attempted to calculate the creator's Bitcoin holdings based on on-chain data. It is believed that they have approximately 1.1 million BTC in their wallets. Here is an example of such a study conducted by Sergio Demian Lerner, a crypto-enthusiast and one-time Bitcoin Foundation core security auditor.

You might also like: