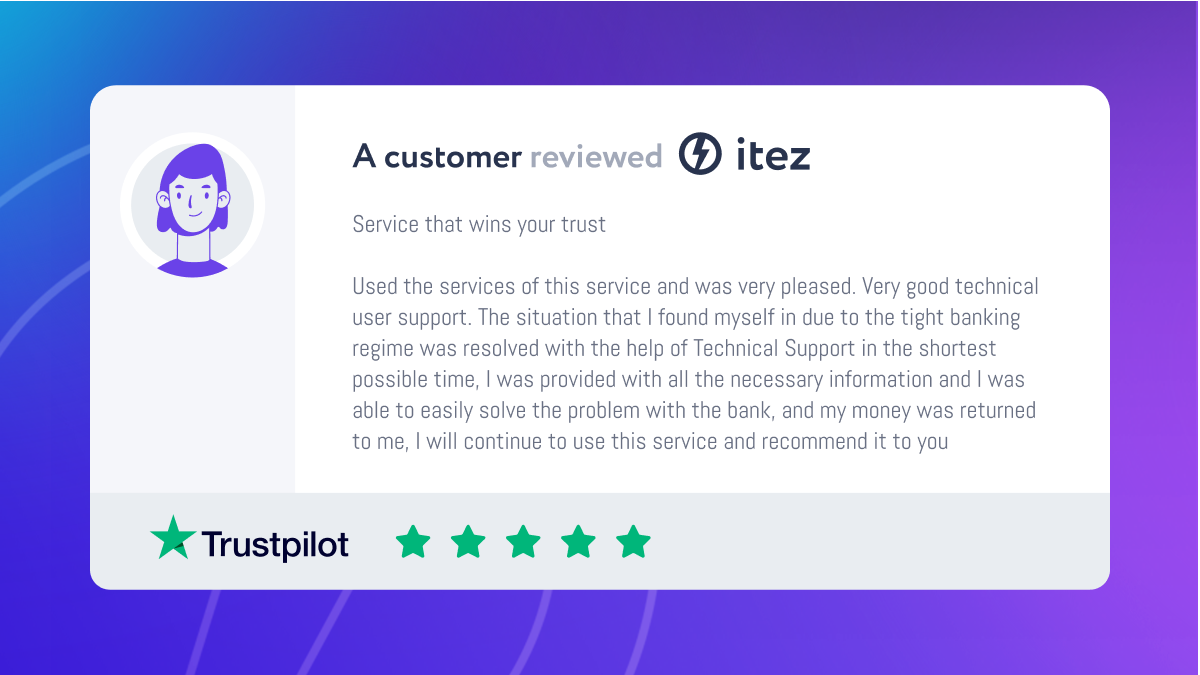 Dear friends!
We continue to post your reviews on itez service.
Today's review is from Park Zimbabve via TrustPilot.
Service that wins your trust
Used the services of this service and was very pleased. Very good technical user support. The situation that I found myself in due to the tight banking regime was resolved with the help of Technical Support in the shortest possible time, I was provided withall the necessary information and I was able to easily solve the problem with the bank, and my money was returned to me, I will continue to use this service and recommend it to you.
Itez - best crypto exchange!