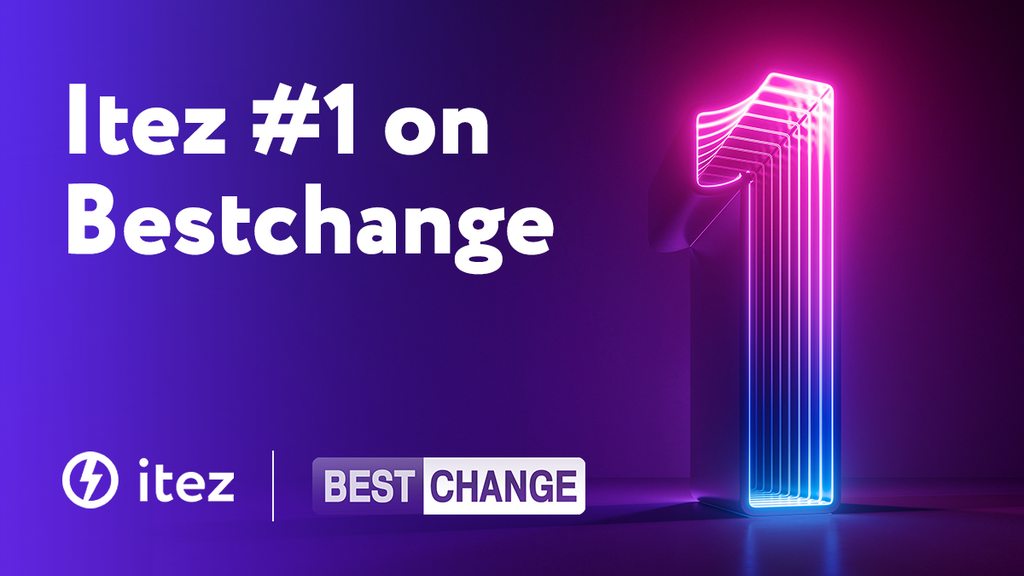 For two years now, Itez has been on the first lines in the ratings of the Bestchange platform!
This means that when purchasing cryptocurrencies through us, you can be sure not only that the purchase will be completed quickly and securely, but also that you have not overpaid and got the most for your money!
Today, Itez came out on top for the following pairs:
✅ USD
✅ USDCoin TRC-20

How did we achieve this? Let's put it simply:

🤢 Our competitors:
After debiting funds from your card, they are first converted into an intermediate fiat currency (usually a dollar) and only then you receive a cryptocurrency for the amount resulting from such an exchange.
😎 From Itez:
Itez does not convert the currency on your bank card into an intermediate one, but exchanges the currency directly for 35+ different fiat currencies.
Bestchange is the most popular platform that analyzes various exchangers for commission rates and allows you to choose the most profitable exchange service🔥