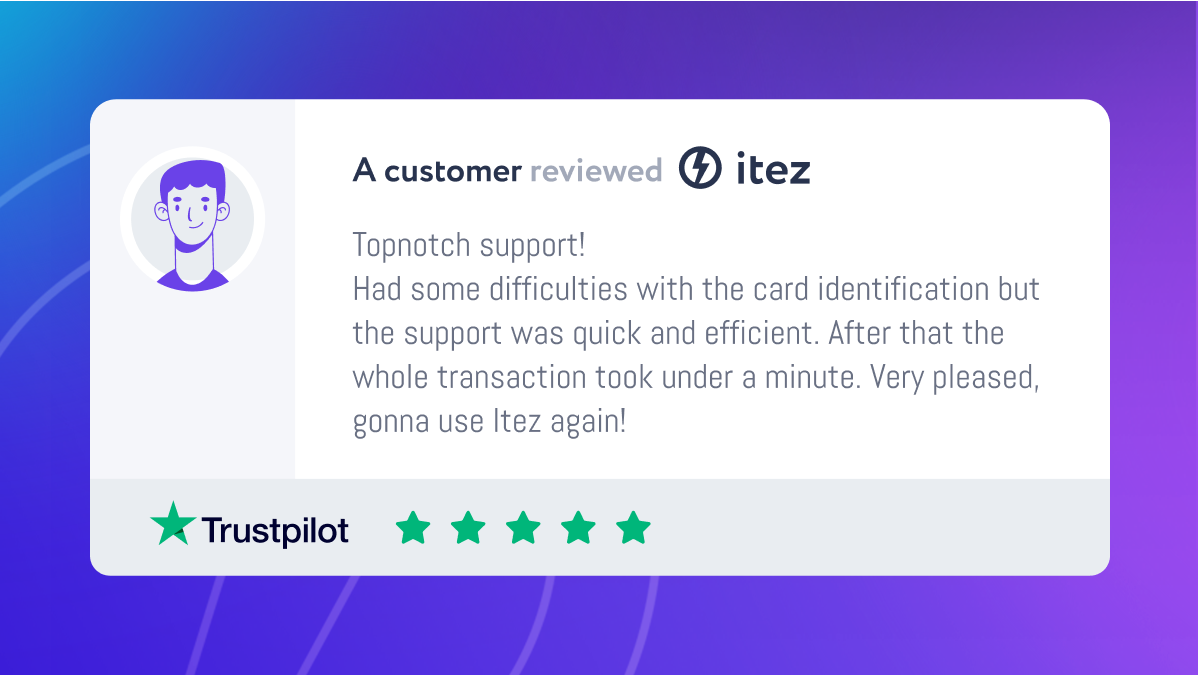 Dear friends!
We are really appreciated the feedbacks from Itez users, cause your opinion is very important for us! The analiz of user's feedbacks is really helpful and it allows us to elaborate everything and improve our product.
Let's keep going! So, don't hesitate to left your feedbacks. Good communication between team and users is a key to our mutual success!
Today's review is from RZen Hier via "TrustPilot"
Topnotch support!
Had some difficulties with the bank card identification but the support was quick and efficient.
After that the whole transaction took under a minute. Very pleased, gonna use Itez again!
Itez - best crypto exchange!