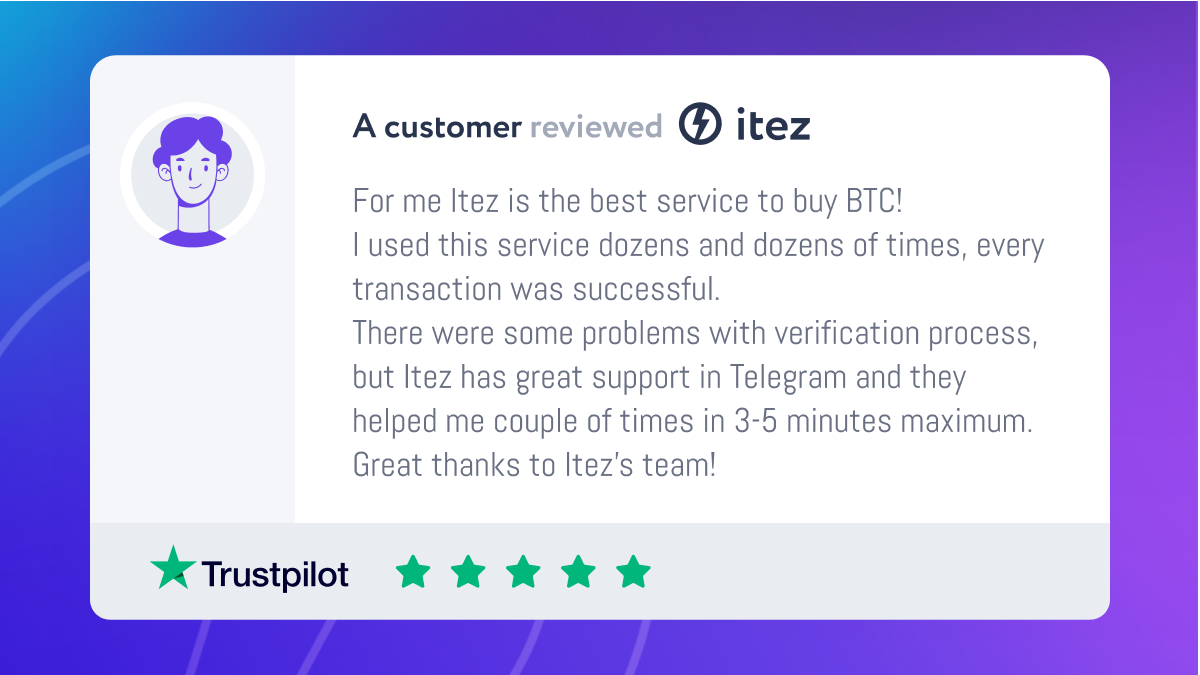 Dear friends!
We continue our daily rubric - Itezreview.
Today's review is from Soontir via TrustPilot
For me Itez is the best service to buy BTC
I used this service dozens and dozens of times, every transaction was successful. There were some problems with verification process, but Itez has great support in Telegram and they helped me couple of times in 3-5 minutes maximum. Great thanks to Itez's team!

Itez - best crypto exchange!