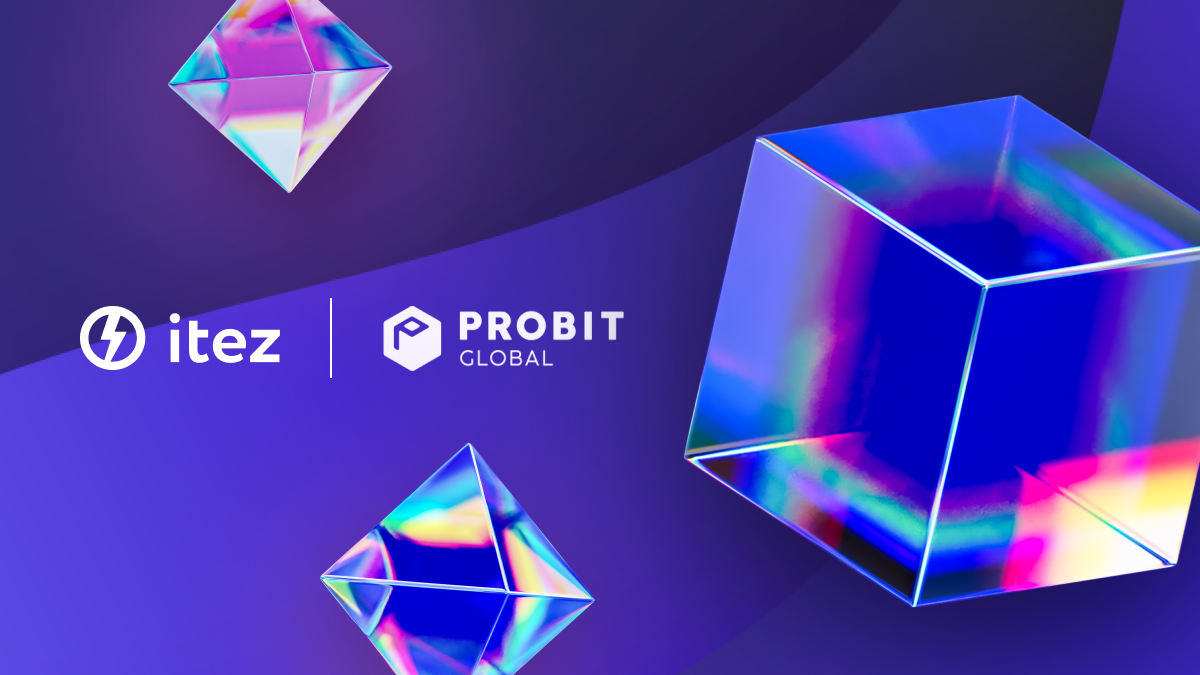 Our crypto family has become even bigger. Now, ProBit Global and itez are partners! 🤝

What is ProBit Global?
ProBit Global is an exchanger that makes buying and selling cryptocurrencies a breeze. With ProBit Global, you get access to Bitcoin, Ethereum and 800+ altcoins across 1000+ markets.

What functions does ProBit Global provide users with?
💳 Buy cryptocurrency. Purchase your desired crypto instantly and securely via bank transfers or credit/debit cards.
📊 Trade crypto. ProBit Global supports four different trading bots.
👛Store tokens. Utilize ProBit Global Wallet for secure storage of your cryptocurrency while on the go.
🪙 Stake and earn. ProBit Global has its own PROB token, with 50 million coins in circulation. By staking PROB, you can enjoy a 50% discount on ProBit Exclusive offerings!

Something else?
👫 Yes — daily referral bonuses! By inviting friends to join ProBit Global, you can receive 10-30% of the trading commission. Nice, isn't it?
🖇 ProBit's support team is also available in 13 languages, ensuring that you'll definitely find the answers you need.

Sounds wonderful, right?
Absolutely! And here's where itez comes into play. We're aimed to provide ProBit Global users with a handy widget that allows you to buy crypto using 30+ national currencies with the lowest commission on the market. With itez, you can make instant and secure purchases via bank cards or SEPA transfers.

Don't just take our word for it: see it for yourself
Are there any limits?
Yes, there are a few limits to keep in mind:
☝️ Firstly, there is no the Know Your Customer (KYC) procedure required for transactions amounting less than 300 EUR.
✌️ Secondly, when it comes to SEPA transactions, there are a couple limitations as well:
The minimal transaction amount is 30 EUR.
The maximum transaction amount is 15 000 EUR.