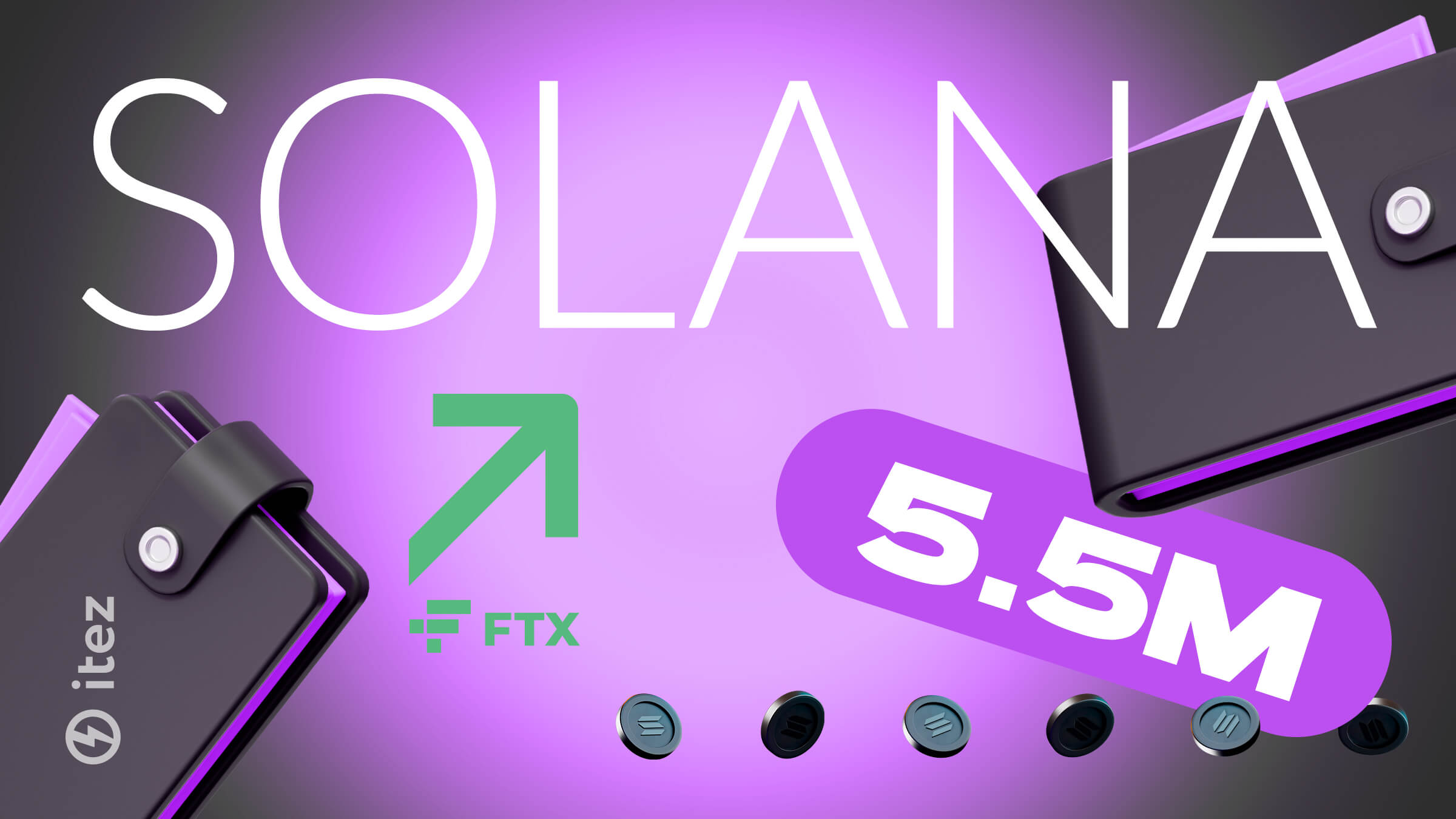 On October 14, the bankrupt FTX exchange moved 5.5 million SOL into staking. At the current exchange rate of about $23, that accounts to around $125 million. Despite the previous difficulties associated with the FTX collapse, which was one of the main investors in Solana, the blockchain continues to show growth and improvements.

FTX staked SOL worth $125 million
On Saturday, an address owned by FTX moved 5.5 million SOLs into staking. According to Solscan, one of the FTX-managed wallets delegated these coins for staking to Figment, a network validator.
On the Solana blockchain, anyone can delegate their SOL to validators and earn profits in proportion to the total staking of a particular validator.
As of now, that FTX address has 1,386,554 SOLs (roughly $30,185,286) left. However, this is not the only wallet owned by FTX.
In September, FTX received permission from the court to manage its crypto assets, so the exchange is allowed to move them into staking. Solana takes a large share of its holdings in dollar terms — at that rate, more than $1 billion.
Curiously, according to gelato.sh (screenshot above), October 14 was the largest day in terms of staked SOL coin inflows since March this year.

News at Solana: v. 1.16 update and rewards for vulnerabilities
Despite the challenges Solana has faced since the collapse of FTX, blockchain development continues. Thus, on October 6, version 1.16 update was released. Among other things, it expanded the functionality of tokens created on Solana.
Now, their creators can add a confidential transfers function, allowing users to hide the main details of the transaction, such as its participants and amount. You can read more about this and other improvements here.
Also, the Solana Foundation's head of developer relations, Jacob Creech, recently announced a $400,000 reward for those who "can find code that can turn off Solana".
Solana also has rewards for finding other vulnerabilities as well. The rewards range from $5,000 to $2 million. The entire list can be found on this GitHub page.

SOL's current condition
At the moment, SOL's price is around $23. The capitalization is $9.5 billion, and the coin ranks 7th on this metric.
It seems that the September court ruling that FTX can portion out its holdings, much less put them into staking, has added to investors' confidence. Since September 13, the SOL price has risen by almost 30%, from $17.91 to the current $23.5.

You might also like:
Visa adds USDC payments on Solana
MakerDao uses Solana codebase for NewChain