USDT is a stablecoin (stable-value cryptocurrency) that mirrors the price of the U.S. dollar, issued by a Hong Kong-based company Tether. The token's peg to the USD is achieved via maintaining a sum of commercial paper, fiduciary deposits, cash, reserve repo notes, and treasury bills in reserves that is equal in USD value to the number of USDT in circulation.

The underlying principle of the TIP-3 standard is that smart contracts for user wallets are only allowed to deploy the root smart contract from their address. User wallets have a code identical to that of the root smart contract but contain different user data. The TIP-3 standard also describes the basic ways in which user smart contracts interact with each other and the mechanisms for checking a smart contract's type by using the address of its location in the blockchain. This standard only laid out the basic principles, so Everscale developers created several modifications of TIP-3, the most common of which was the TIP-3/Broxus standard.

If you want to learn more about Tether (USDT) cryptocurrency, read our article on it. And now we will together create a Broxus wallet for USDT TIP-3 storage.
Step 1. Go to
Broxus
and click the «Get a wallet» button.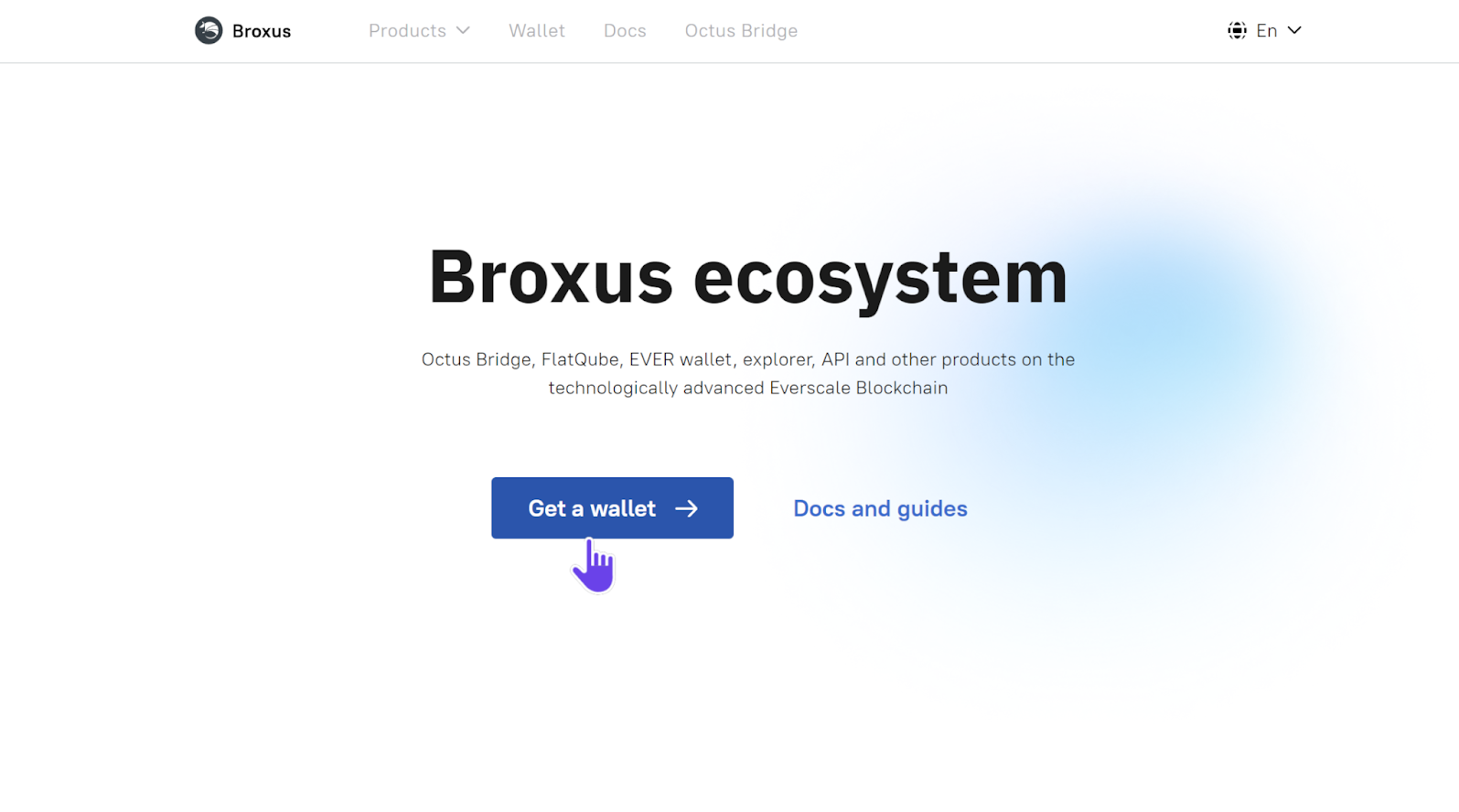 Step 2. Choose your way to install the application. We will use Google Chrome on the Windows PC.
Step 3. Click the «Add to Chrome» button.
Step 4. Run the «EVER Wallet» application and click «Create a new wallet».
Step 5. Save the 12-word seed phrase so you can easily regain access to your wallet. Then click «I wrote it down on paper».
❗ Don't share this data with anyone!
Step 6. Check your secret recovery phrase. Then press «Confirm».
Step 7. Set a strong password you don't use anywhere else. Press «Confirm».
Step 8. Congratulations! 🎉 You created your EVER wallet. Now let's configure it to work with USDT TIP-3. Open the extension.
Step 9. Press «Select assets».
Step 10. Switch on USDT in the drop-down list and push the «Save» button for adding USDT TIP-3 to your wallet.
Step 11. To find the address of your wallet click on the «Receive» button.
Step 12. Copy your wallet address to receive crypto.
Step 13. Now with this address you can easily purchase USDT TIP-3 using the
itez.com
.