On August 10, Coinbase's investment arm, Coinbase Ventures, made a "strategic investment" in Rocket Pool. The amount of the investment remains unknown, but it was made by purchasing part of the protocol tokens (RPL) from the development team.
The context
Rocket Pool is the third-largest liquid staking protocol on Ethereum. Such protocols facilitate the decentralized pooling of both node operators and ETH holders, allowing them to jointly receive rewards for validating transactions. Notably, Rocket Pool boasts a network of over 3,100 active node operators. As a reminder, it takes 32 ETH to become a validator on Ethereum, a sum that currently translates to over $59,000.
Earlier this year in April, it was reported that Coinbase engaged with the Rocket Pool DAO, using ETH sourced from its "corporate balance sheet to operate several hundred nodes on the Rocket Pool network".
RPL token reaction
The move by Coinbase elicited a reaction in the price of RPL. The coin's value rose by over 3% and is now trading just near the $28 mark. Presently, RPL is ranked 68th crypto, with a market capitalization of $551 million.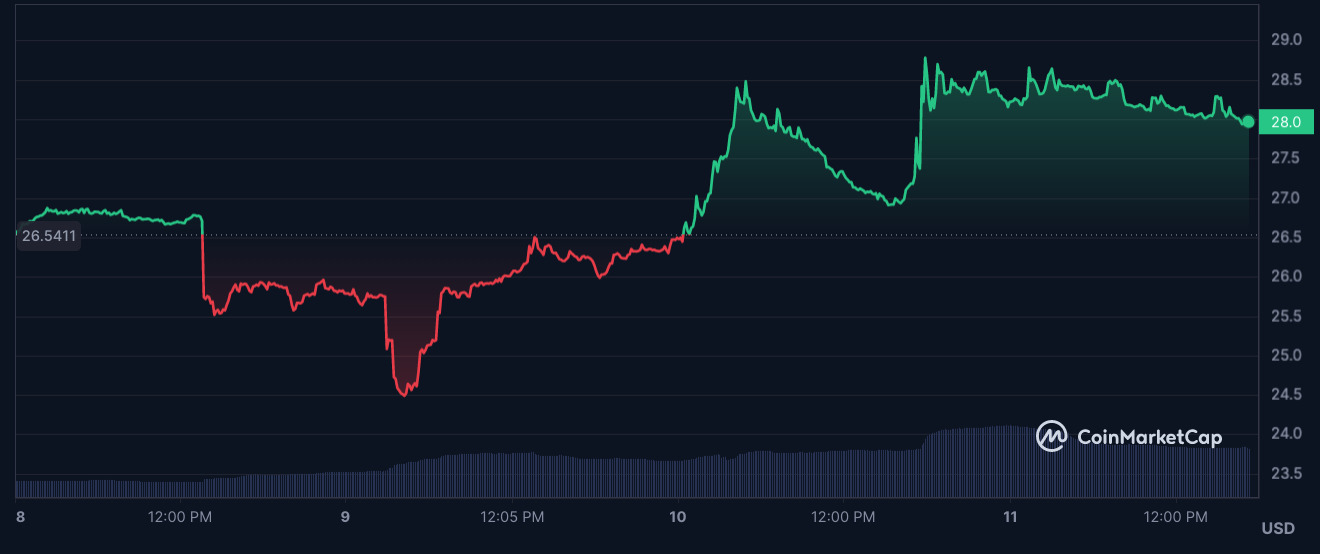 Recall that there are some centralisation concerns about RocketPool.
Also read: