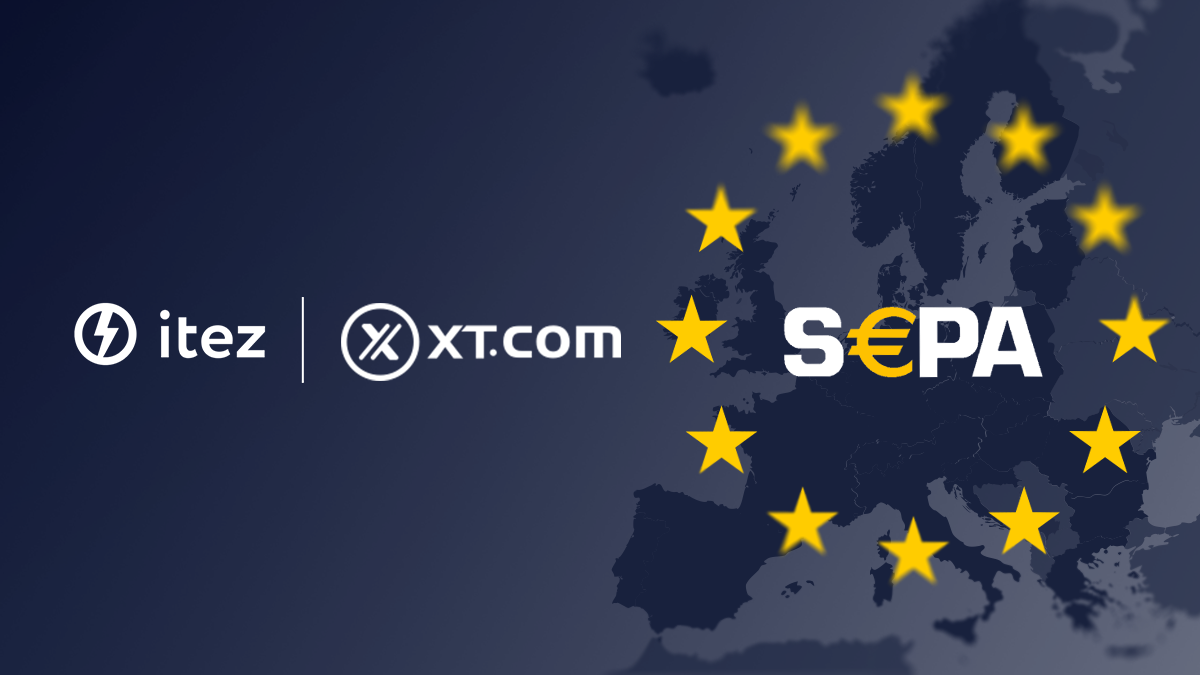 We've launched the seamless and cost-efficient SEPA payment method for our XT partners! Buying crypto with itez has become even easier and faster 😎

XT is the world's first social infused exchange
XT is a comprehensive trading platform supporting 800+ high-quality tokens and 1000+ trading pairs. It provides users with the safest, most efficient, and professional digital asset investment services.
💳 XT has a variety of trading options. The exchange offers spot trading, futures trading, margin trading, OTC trading, and buying cryptos with credit cards.
🤝 XT is a social trading platform. Group trading makes it easy for users tov access crypto trading and stay up to date with fast market tracking.
🔐 XT is safe. Round-the-clock monitoring in place ensures the protection of users' assets.

So, what's now?
Thanks to the itez widget, you can now buy crypto via SEPA at XT! Simply select SEPA on the itez widget, choose your bank, and provide all the necessary details. Once your payment is confirmed, the transaction will be completed smoothly.
Itez offers XT users to buy cryptocurrency using 30+ national currencies with the lowest commission on the market.

Don't just take our word for it; see it for yourself
Are there any limits?
Yes, and let us break it down for you.
☝️ Firstly, there is no Know Your Customer (KYC) procedure required for transactions amounting less than 300 EUR.
✌️ Secondly, when it comes to SEPA transactions, there are a few limitations to keep in mind:
The minimal transaction amount is 30 EUR.
The maximum transaction is 15 000 EUR.