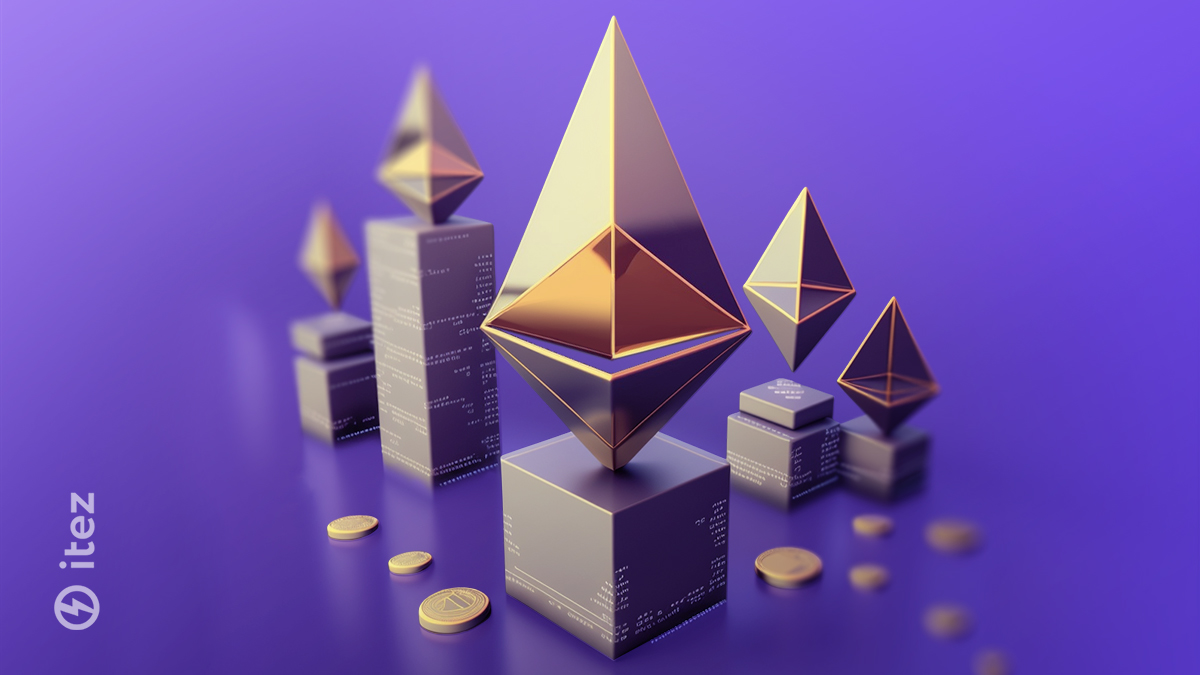 On April 4, 2023, the OKX crypto exchange announced the MPC cryptographic protocol integration. It allows customers to avoid traditional keys and seed phrases. The new Ethereum standard ERC-4337 provides users with similar advantages. It is made for next-generation crypto wallets. What is ERC-4337, and why do we need it? Find the answers above.

What is ERC-4337
ERC-4337 was launched in March 2023 after a comprehensive audit by Open Zeppelin to make customers sure that the tool is safe. ERC-4337 is a new standard in the second-largest cryptocurrency Ethereum network. It helps to achieve account abstraction.
Now let's figure out what that all means.
A standard is a set of rules. Here it is about how cryptocurrency network accounts work. So ERC-4337 is the new set of rules for creating and running an account on Ethereum.
The standards fulfill market participants' needs. For example, ERC-20 gave developers tools to easily create new tokens on the Ethereum network, and ERC-721 became the basis for the creation of non-fungible tokens (NFTs).
ERC is short for Ethereum Request for Comments. This is the name of the official protocol that helps bring improvements to the project. 4337 is a serial number according to the queue. So ERC-4337 means «Ethereum network improvement number 4337».
Developers created ERC-4337 to combine for the first time the functions of two types of Ethereum accounts: an Externally-Owned Account (EOA) and a Contract-Based Account (CA). As a result, a new type of smart account appeared. This invention was called «account abstraction» because the developers considered the account transformed into a smart contract to be abstracted.
Let's dive into a few more terms.
A smart contract is a digital analogue of regular contracts. Technically, it is a set of rules that can regulate the execution of certain tasks. For example, a smart contract may contain a command to exchange cryptocurrency for dollars at the moment when its amount in the account reaches $500.
A smart account is a type of programmable account, i.e. one with changeable settings. For example, you can add an automatic payment to your account and then cancel the command if needed. Furthermore, just like in a smart contract case, you can set the conditions.
Now some more details about the two accounts that the abstracted one combines.
👤 Externally-owned accounts, or an external account (EOA). These are regular free accounts that are controlled by users. You probably have one of them. For example, MetaMask is an EOA crypto wallet. This type of account with an external owner is usually used to send and receive cryptocurrencies.
👤 Contract-based account, or smart contract account (CA). In order to create one, you need to pay a network commission. Withthis account you can make a payment according to a pre-ordered request from the payee. It's impossible to transfer coins if the conditions are not met. Unlike EOA, CAs do not have private keys (that is the password that users enter to confirm each operation), and their actions are controlled by a smart contract code. Here you can observe TON Labs' smart contracts written in Solidity, C++ and C programming languages.

What's ERC-4337 for
Both EOA and smart contract accounts have their advantages. ERC-4337 was created in order to combine them and simplify account access recovery. Let's take a look at what the new standard gives users.
🤳 Workflow simplification
Most Ethereum accounts are EOA. They already have a set of rules, and their owners can get access to the account only with a private key to a specific crypto wallet. At the same time, they have to sign all transactions in order to approve them. EOA wallet creation requires a one-time complicated account setup.
ERC-4337 simplifies the workflow with biometrics and authentication settings. Now the user can confirm a transaction by scanning a finger on a mobile phone or verifying via Face ID, just like in a regular bank's mobile app.
🔐 Adding access recovery
If your EOA account password is lost, you can only recover access using a seed phrase (a random list of words that the user receives during wallet registration). If you lost your seed phrase, it's time to say goodbye to your assets. Even the developers won't be able to help you with such a dramatic situation. This is a common problem for beginners, and ERC-4337 solves it.
How it works:
⬇️ User installs a crypto wallet with ERC-4337 support and registers an account.
⚙️ The next step is to set up access recovery. You can choose recovery through a group of trusted people, so each of them will own a piece of the key. You can also recover access using a third-party service. In that case, you have to set the conditions for verifying your identity in advance, for example, identification via documents, with voice, or with a code phrase.
If both the account password and the seed phrase are lost, you can simply request recovery through the selected option.
The asset access key or passphrase itself can be stored on the smartphone in the encrypted part of memory called the security module. So ERC-4337 turns regular phones into a kind of hardware crypto wallet, the most secure one without full-time access to the Internet. If the phone is lost, you can easily lock your wallet remotely by logging into your account using another device.
💳 Auto payments activation
Smart contract tools make it possible to set up a usual automatic payment system, just like in a banking app. For example, Jane💃 wants her Internet provider payments to be executed automatically on the first day of each month. So she creates a command for the smart contract and sets all the required parameters and limits. Profit!
It should be mentioned that technically payments are initiated not by Jane herself but by an Internet company. Jane only confirms the adding of command into her account.

Let's give it a try?
It is still early days of a new standard, so it's too early to speak about its absolute security. However, ERC-4337 helped Ethereum developers make crypto wallets as easy-to-use as bank accounts. Abstraction allows you to avoid many difficulties. For example, a user can forget about the recovering account access using only a seed phrase and the transaction's signing. ERC-4337 also expanded the regular accounts capabilities, so now you can set up automatic payments. It can become a revolutionary tool that will increase demand for cryptocurrencies, Ethereum in particular.
Here is what rocknblock.io CBDO Alexander Tkachev thinks about the new standard:
«ERC-4337 looks really promising.
First, it is designed to lower the barrier for web users entering the crypto industry by simplifying registration, account management, and payments. Project owners can use it to get the new audience, which is good for the entire crypto industry.
Secondly, the standard aims to solve the asset access recovery problem. It will simplify the users' experience and help to keep them.
We can consider ERC-4337 as another step towards global blockchain technology adoption. That's why everyone is eager to become a part of it».
💌 Telegram, Instagram, Twitter, Facebook
​​This article is not an investment recommendation. The financial transactions mentioned in the article are not a guide to action. Itez is not responsible for possible risks. The user should independently conduct an analysis on the basis of which it will be possible to draw conclusions and make decisions about making any operations with cryptocurrency.