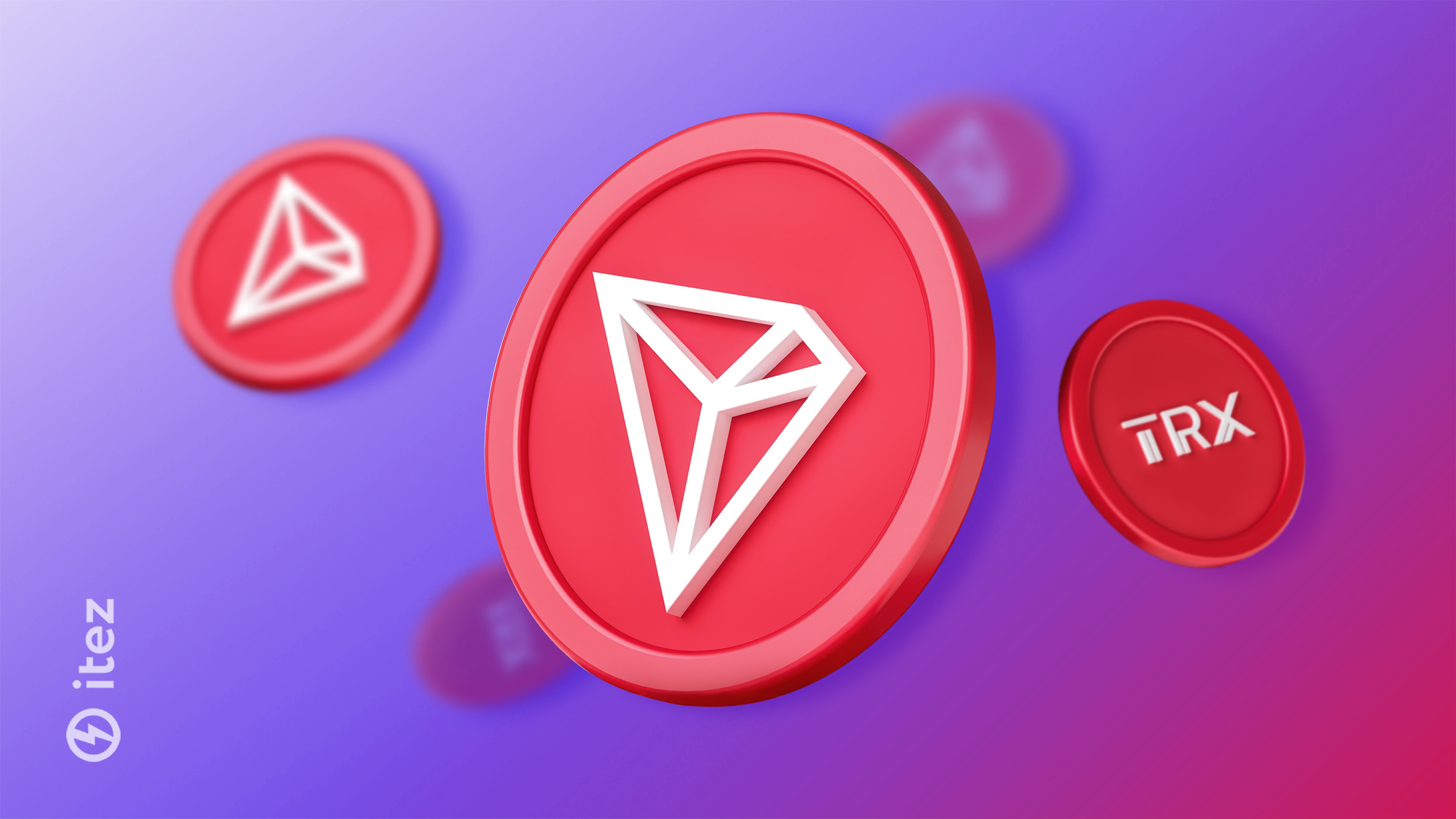 TRON (TRX) is a decentralized blockchain-based operating system developed by the Tron Foundation and launched in 2017. Originally TRX tokens were ERC-20-based tokens deployed on Ethereum, but a year later they were moved to their own network. This is one of those projects that have survived the crypto winter after the ICO hype in 2017 and the financial crisis in 2022.
Now Messari researchers talk about a splash in the Tron blockchain usage. In the first quarter of 2023, the average number of daily transactions increased by 7.7% to about $7 million. The total revenue of the TRX system for the period was $90.04 million, while the average transaction fees increased by 59.2% in TRX and by 80.2% in USD.
While making a purchase make sure you learned everything about the project with our Tron review. And if you're ready, use the licensed itez service to purchase TRX. But before buying you need to create a wallet for TRX storage, so let's start.
Step 1. Go to
TronLink
and hover over the
«
Browser Extension
»
button to select your browser. We will use Google Chrome.
Step 2. Click the
«
Add to Chrome
»
button and install the extension to your device.
Step 3. Once the extension is installed, open it by clicking on the extension tab.
Step 4. Click the
«
Create Wallet
»
button.
Step 5. Read and accept the user agreement.
Step 6. Come up with a strong password and set it. Then press
«
Create Wallet
».
Step 7. Congratulations! 🎊 Your wallet has been created. Now we need to make it safer. Press
«
Back up Wallet
»
.
Step 8. Log in to your wallet with the password you set.
Step 9. Make sure you have a piece of paper to write down your secret recovery phrase. Then press
«
Back up
» to see the mnemonic phrase.
Step 10.
Save the 12-24 word recovery phrase in a secure place.
You will need it to quickly regain access to your wallet. It is better to save the phrase in several places: without it, if the password is lost, it will be impossible to restore access to the wallet even through the support service. And never share this data with anyone!
Step 11. Confirm your Secret Recovery Phrase.
Step 12.
To continue interacting with TronLink, you need to activate your account. To do this you need to buy or get
TRX
using your wallet address.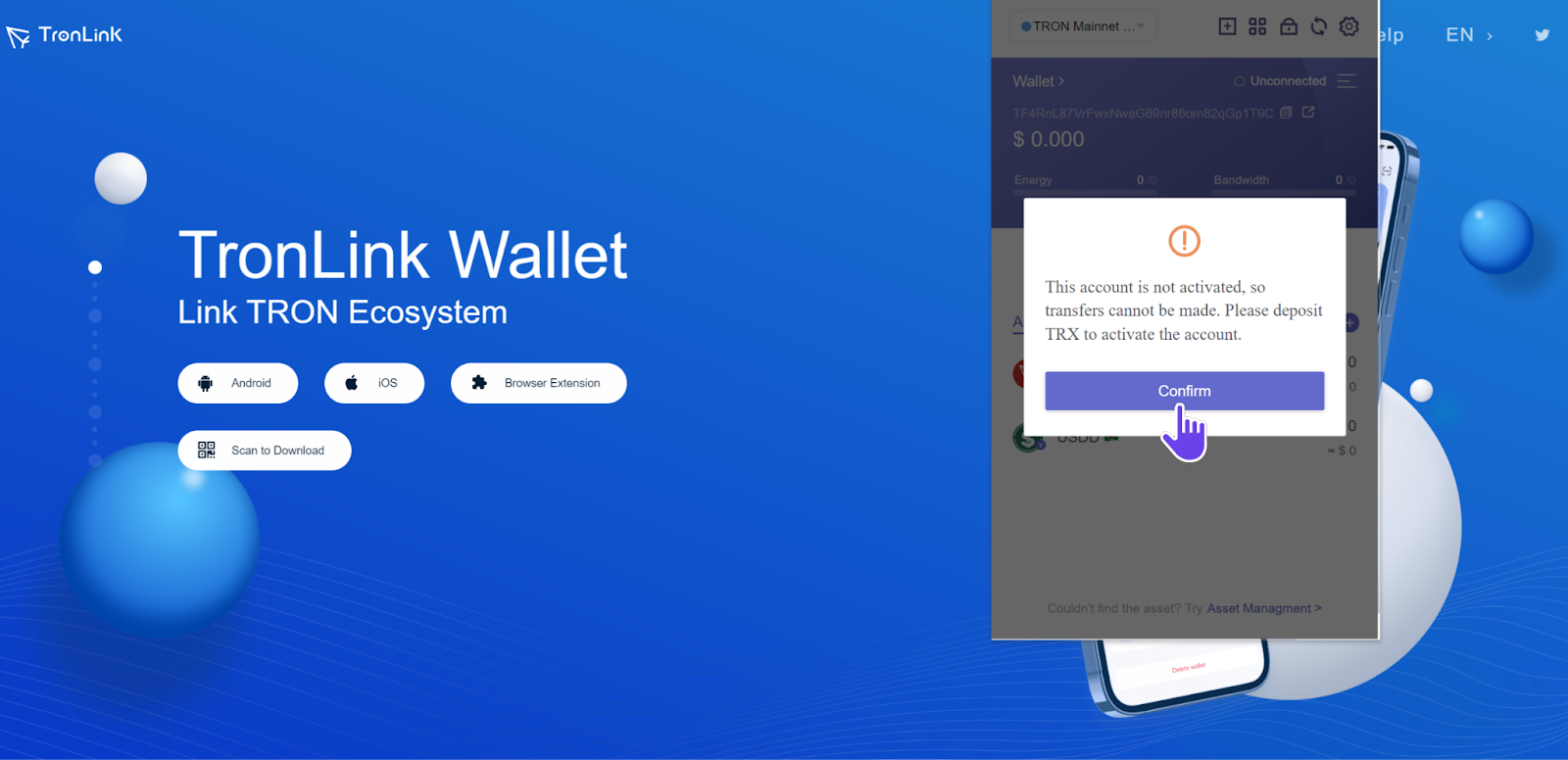 Step 13. You can see your wallet address by clicking the
«
Receive
»
button.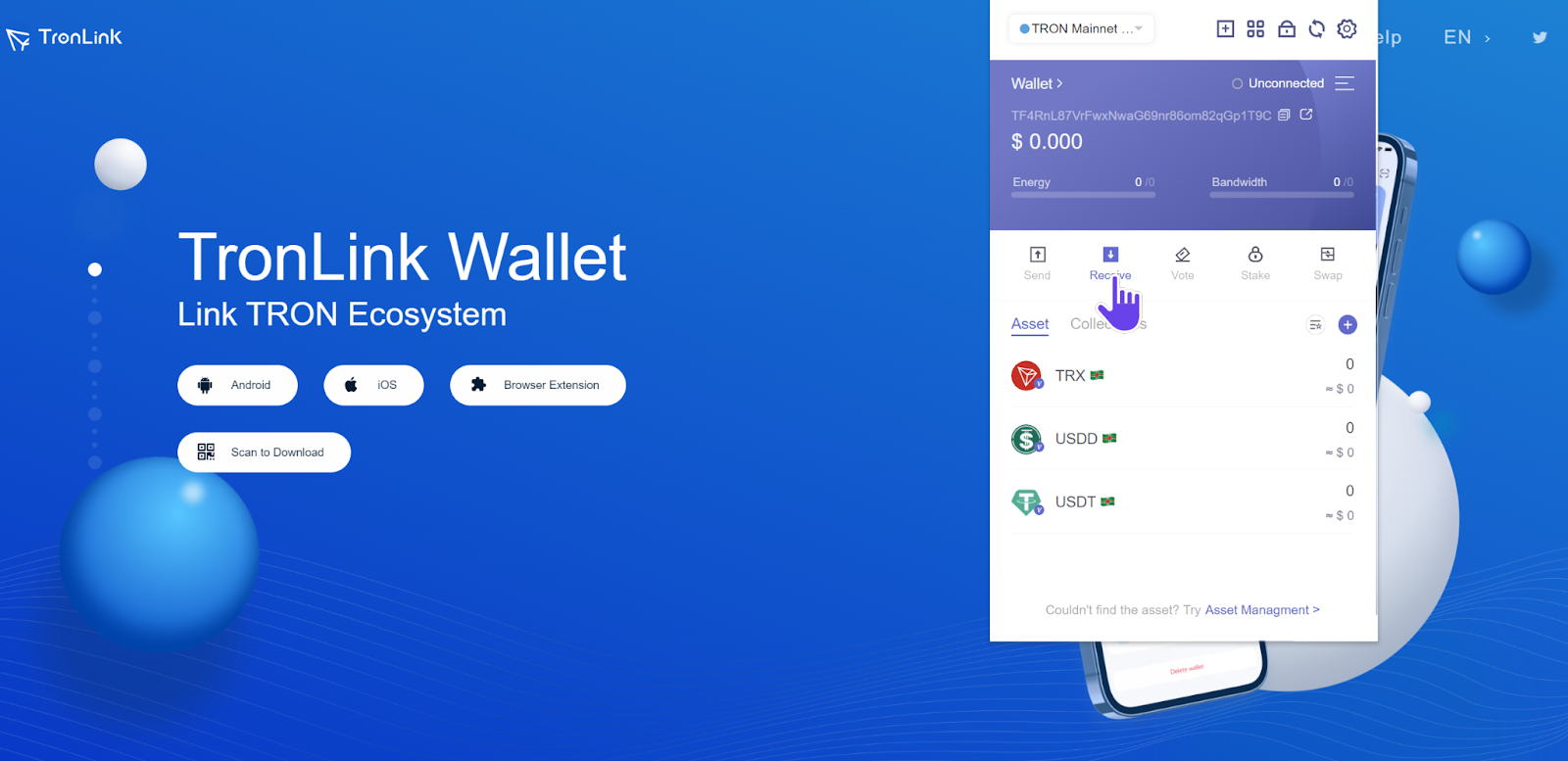 Step 14. To continue interacting with TronLink, you need to activate your account. To do this you need to buy or get
USDT
TRC-20 using your wallet adress.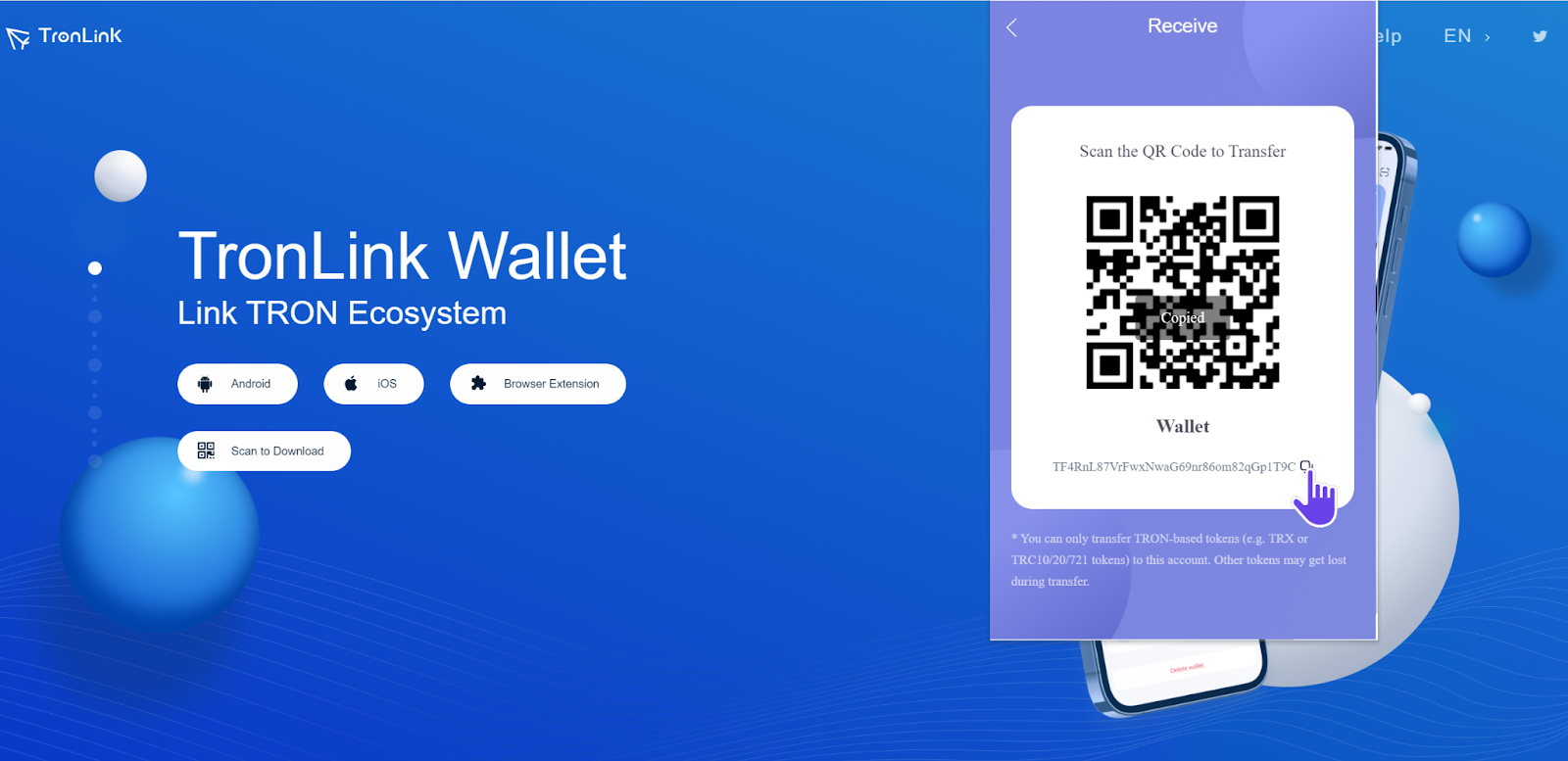 Step 15.
Now using this address, you can easily purchase
TRX
on
itez.com
.