The intrigue surrounding the recent Curve hack continues to unfold. As of August 6, the deadline for the hacker to return the funds has expired. Now, the platform has set a $1.85 million reward for any information leading to the identification of the attacker.
What happened
In case you missed the news on the hack, here's what happened: on July 30, the Curve platform was hacked, and then the affected projects offered the scammer a deal. After the deal was announced on August 4, the hacker returned some of the stolen funds. According to PeckShield, as of August 7, the platforms affected by the hack managed to reclaim $52.3 million out of the $73.5 million that had been pilfered.
Notably, in one of the refund transactions, the attacker left a message for the projects explaining the reasons why he decided to return the funds. If you are curious about decoding and transmitting messages of this kind via blockchain, read our guide.

However, not all of the stolen funds have found their way back. Approximately 18,5 million worth of tokens remain at the hacker's address. In response, on August 6, Curve and its counterparts officially set a reward of $1.85 million for the exploit's doxxing. If the pilfered funds are returned in full, the hunt for the scammer would be called off. But this condition applies only to a complete refund, in contrast to the 90% offer that was part of the previous agreement.

Curve's token reaction
The native Curve token, CRV, has been trading sideways at $0.6 for a few days now.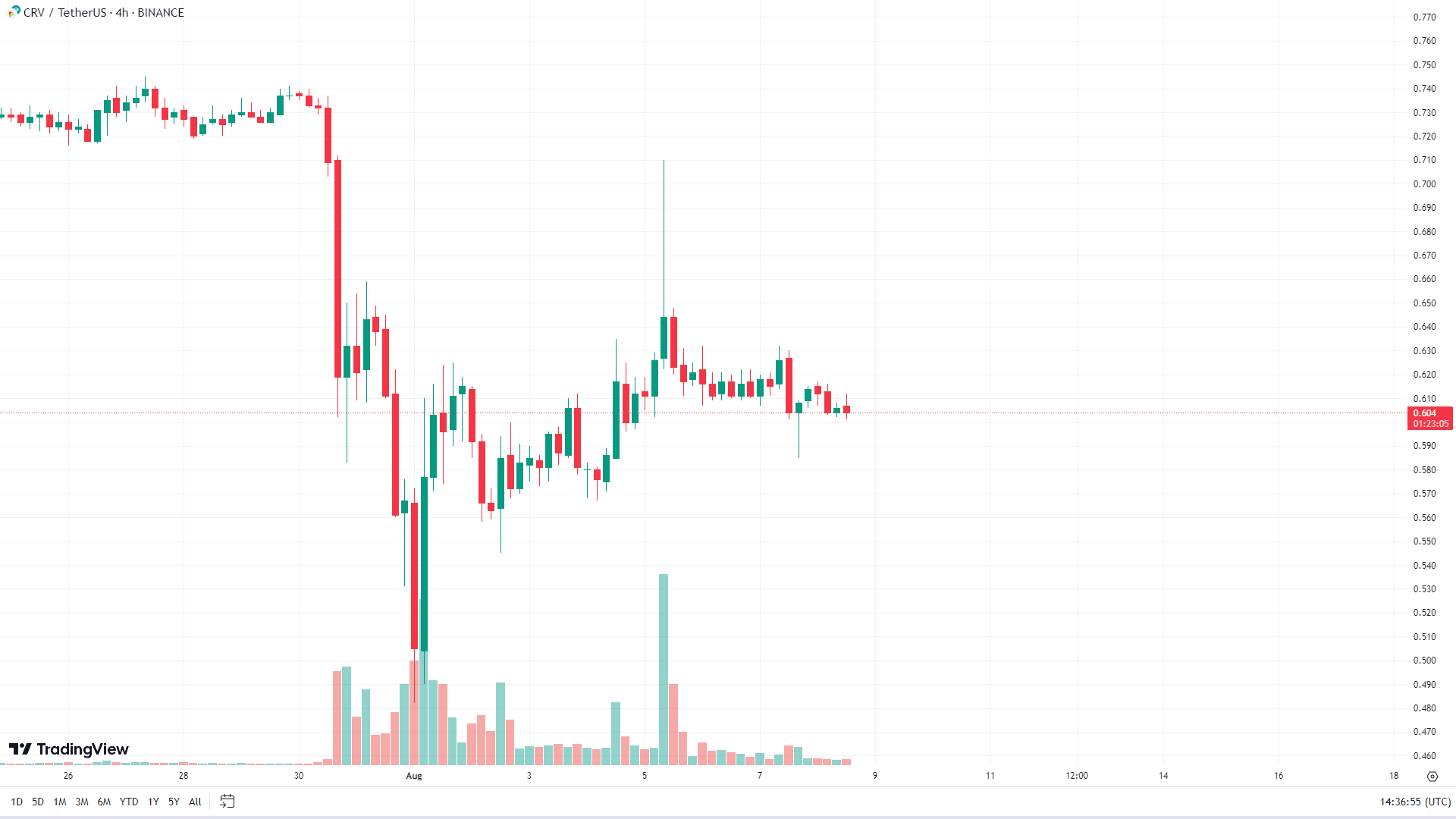 Also read: