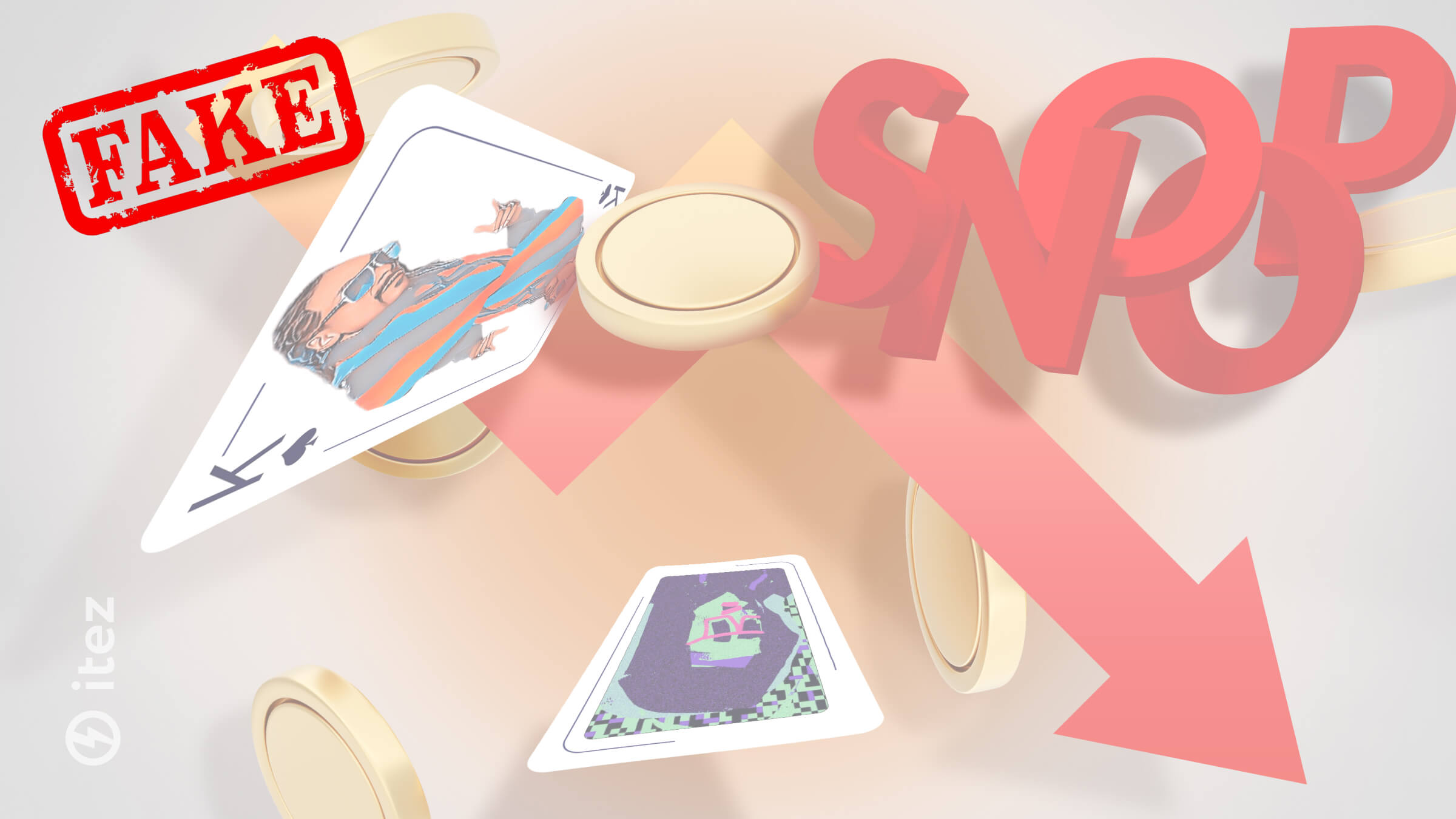 Update. This news led to ambiguity. It turned out that Cozomo de' Medici's twitter account is not accurate owned by Snoop Dogg. But actually, Cozomo de' Medici's identity is still officially unknown.
On September 25, the famous artist Snoop Dogg complained on his X (formerly Twitter) account about the lack of demand and interest in his NFTs. This decline in interest aligns with the backdrop of a strong drop in enthusiasm in the NFT market.
Snoop Dogg, who also goes by the nickname Cozomo de' Medici, confirmed this development on his X profile.

Which NFT is Snoop Dogg complaining about
Snoop Dogg's concern centres around an NFT called "Right-click and Save As Guy", which represents a GIF image. The title plays on the irony of NFTs that are often coined as tokens that prove rights to certain content. The NFT's description says, "Why would I buy it when I can right-click and save as?".
The artist originally bought this NFT on December 9, 2021, for 1,600 ETH (at that time, it was about $7 million). Since then, no one has paid attention to it, and no substantial offers have been made for it. Except for a few users who offered to take the NFT for free.
For the sake of attracting attention, Snoop Dogg tweeted about these disappointing developments. After that, two offers emerged: one for 0.069 ETH ($110) and another 0.123 ETH ($197). However, the current owner has not accepted either of these offers and is unlikely to do so at such values.

Snoop Dogg's 20,000 NFTs
Snoop Dogg is well-known for his interest in the NFT market. According to DappRadar, the artist has several CryptoPunks and many other tokens from popular collections. In total, he owns over 20,000 of them. All of Snoop Dogg's NFTs can be found here.
The estimated value of Snoop Dogg's collection is currently standing at around $2.5 million. In November 2021, it was valued at about $17 million, reflecting a more than sixfold drop over the span of two years.
In addition to buying tokens, Snoop Dogg has actively contributed to the growth of the NFT industry. Notably, in July of this year, he helped raise $20 million for a music NFT startup Sound. Sound allows artists to sell their tracks to listeners in the form of an NFT, securing ownership of the song and royalties from subsequent resales.

What's going on in the NFT market
Snoop Dogg's experience with the rapid drop in the price of NFTs is common in the market now. Recently, token #8585 from the BAYC collection was sold for 153 ETH (about $240,000). The previous owner bought it for 777 ETH (about $1 million at that exchange rate) last October. In dollar terms, the loss was almost $800,000.
👉 Read more about the state of the NFT market in our article: What is going on in the NFT market

You might also like:
What is going on in the NFT market
SEC calls Stoner Cats NFTs unregistered securities