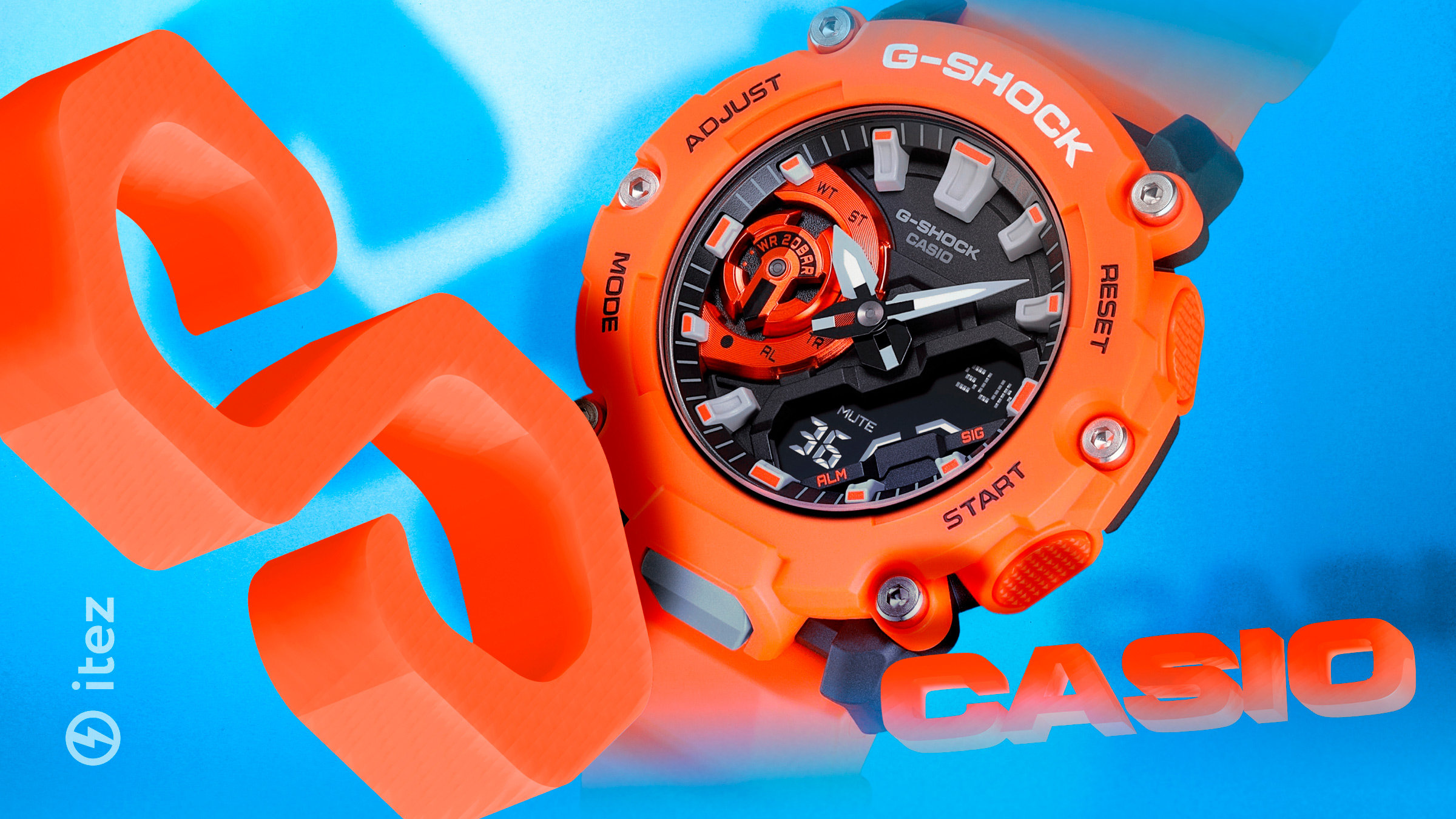 Casio, a famous Japanese electronics brand, will launch a virtual collection of G-Shock watches on Polygon in December of this year. From September 23 to September 26, the company will carry out a giveaway of 15,000 G-Shock Creator Passes.

Casio G-Shock NFTs giveaway
These Creator Passes are NFTs on Polygon that give owners access to the virtual G-Shock community. In the community, participants suggest designs for virtual watches, choose their favourites, and generally engage in the project.
The distribution of NFT passes is held in two stages:
September 23–26 for those with a registered

Casio ID

;

September 26–29 for the public.



Details about upcoming Casio NFT collection
This program is available only for residents of 16 countries, including the US, UK, Germany, Italy, Netherlands, Spain, Portugal, Austria, Japan, India, Singapore, Indonesia, Malaysia, Thailand, Philippines, and Vietnam.
According to the project's roadmap, the G-Shock virtual watch is scheduled for release and sale in December 2023. More information about the sale and benefits of these NFTs will be revealed closer to the launch date.
You can find a FAQ with details of the upcoming campaign here.

Polygon and brands NFT projects during the market decline
Although the interest in the NFT market has recently dropped, brands are still coming up with Web 3 activities. For instance, not that long ago Lufthansa airlines made a loyalty program with NFTs. Additionally, on August 22, Adidas conducted a sale of their NFT sneaker collection. The holders of Adidas NFTs are going to get real sneakers on September 26.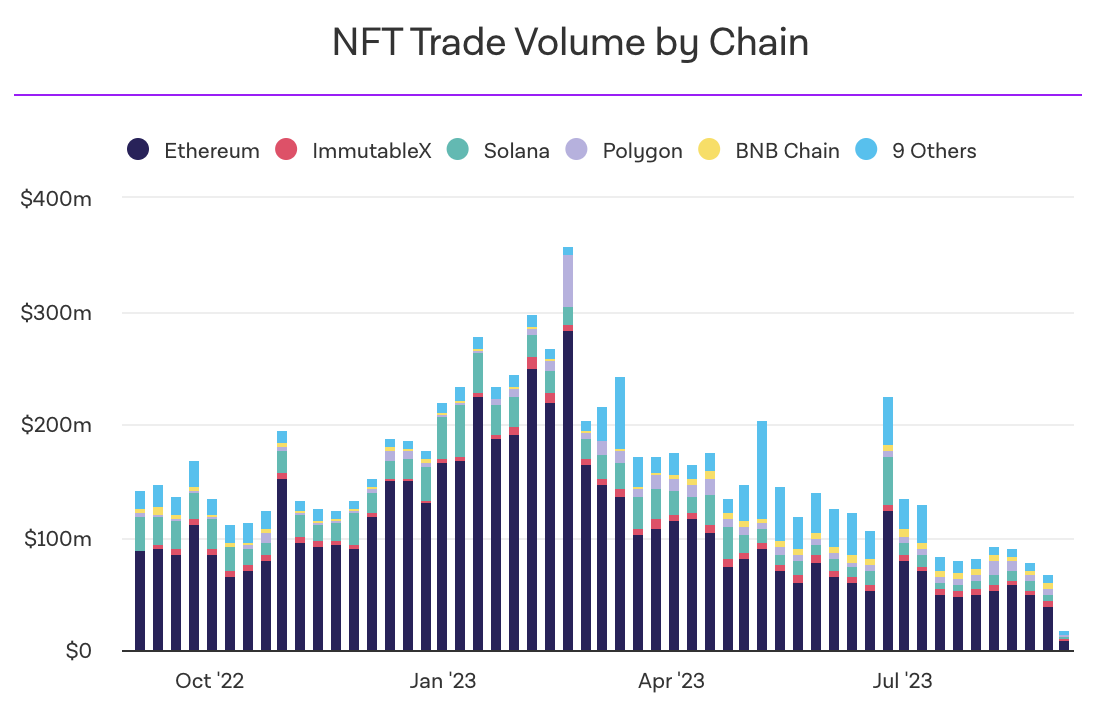 The chart shows that the NFT trading volume in dollars is in a downtrend for over a year. It has not exceeded $100 million in the last 7 weeks. Ethereum holds the highest volume.
Polygon often becomes the choice for such brands&NFTs initiatives. Not only companies but even governments are turning to the blockchain for their solutions. Notably, Mongolia and Italy are considering how Polygon can be integrated into their services, while in India, land ownership can be confirmed via NFTs.

You might also like: