On August 10, Binance Labs, the venture capital and incubation arm of Binance, invested $5 million in the Curve platform. Despite recent protocol issues, Binance Labs has offered "full support to Curve'' through "investment and strategic collaboration".
Key points of the agreement
Binance Labs has purchased Curve protocol tokens valued at $5 million. While the exact number of tokens is not specified in the official announcement, onchain data suggests there are 12.5 million tokens on the Ethereum network. This implies an average purchase price of $0.4 per token.
As part of the collaboration, the Curve platform is set to be deployed on the BNB Chain. According to the announcement, Yi He, Co-Founder of Binance and Head of Binance Labs, believes Curve is "a key protocol in DeFi''. Michael Egorov, founder of Curve, notes that "BNB Chain has earned a significant presence in DeFi".

Market Reaction
Immediately following the announcement, the price of CRV jumped to $0.65 and then fell back to the previous levels. Currently, the CRV is trading at around $0.585.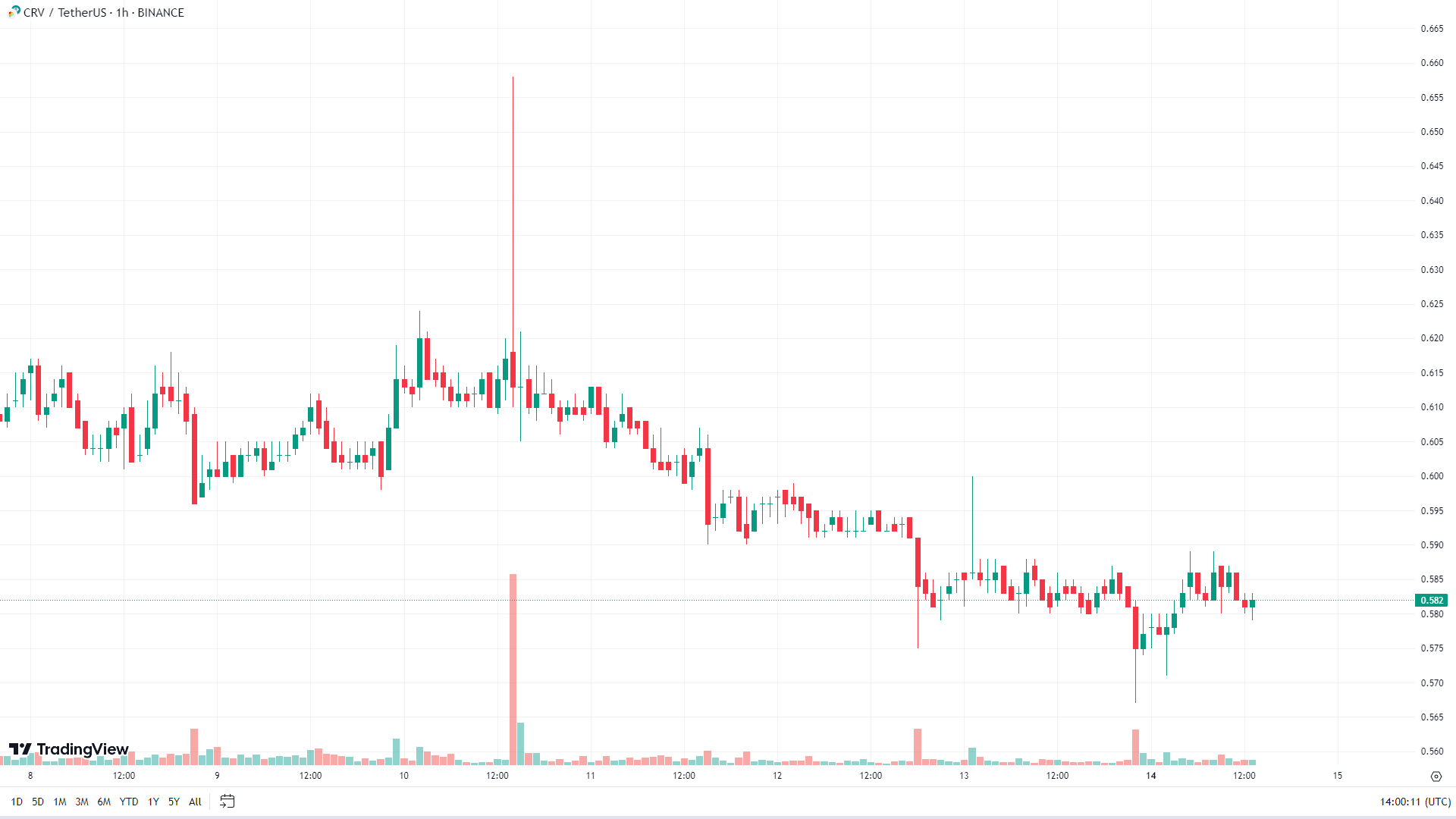 Other CRV purchases
On August 12, the DAO of lending protocol Aave accepted a proposal for the OTC purchase of CRV tokens directly from Michael Egorov, amounting to $2 million. These tokens will provide backing for Aave's USD-linked algorithmic stablecoin, GHO. Read more about GHO here.
OTC stands for "Over-The-Counter" and refers to a direct transaction between two parties without using a public exchange. Crypto OTC trading often involves large volumes, typically undertaken by institutional investors. The main reason for such OTC trades is to execute large trades without causing abrupt price fluctuations that could happen if such a volume were traded on an exchange.
In early August, Michael Egorov had to sell many of his own CRV tokens to secure his loans on various DeFi protocols amid a sudden price spike due to a hack. Notable buyers through OTC transactions included Justin Sun, DWF Lab (a Web3 investment firm), Wintermute (a crypto market maker), and others. The full list of Mikhail Egorov's OTC deals can be found here or here.
Also read: